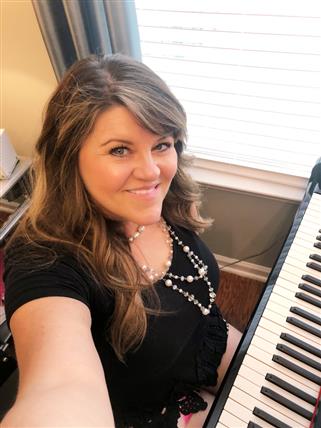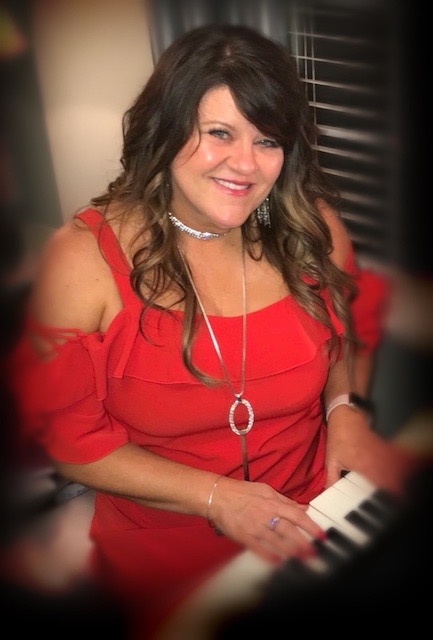 Originally from the mountains of Western North Carolina, Victoria has an impressive array of singing, acting, and performance experience. Her background includes country as well as sacred music, and musical theatre. She began teaching piano as a freshman in high school, and was well known in the area for singing and playing the piano at local events.
Victoria began her musical education at Young Harris College in Young Harris, GA, where she earned the Associate of Fine Arts Degree in Music as a Piano, Voice and Organ major, and participated in vocal ensembles and musical theater. She transferred to Appalachian State in Boone, NC to earn a Bachelor of Arts degree in Psychology and Music. She continued her education at Western Carolina University where she obtained her NC teacher certification, Orff Level 1 and 2 certification, and worked on her Master of Music Education degree, all while teaching in the public school, her private studio, and serving as a minister of music. Victoria left the Tar Heel State for Nashville, TN where she opened her own creative arts studio, and found success instructing students in voice, piano, and acting, while pursuing her dream of singing and writing country and contemporary Christian music. As a songwriter, Victoria wrote and performed her original songs in churches of various denominations nationwide, and hosted several songwriter nights in the Nashville area. Victoria has been actively using her talents for teaching in the Charleston area for the last twenty years as a worship leader in area churches, an Artist-in-Residence for Musical Theater at local schools, and as an instructor and director for local theater productions.
Victoria now resides in Mount Pleasant, and teaches piano, voice, songwriting and acting in her home studio. She also serves as Worship Pastor for Boardwalk Church.
PROFESSIONAL AFFILIATIONS:
VOICE
√ NATS - National Association of Teachers of Singing
√ SCNATS - South Carolina Chapter of NATS
PIANO
√ CMTA - Charleston Music Teachers Association
√ MTNA - Music Teachers National Association
MUSIC EDUCATION
√ NAfME - National Association for Music Education
√ SCMEA - South Carolina Music Educators Association